* Please note that while this speaker's specific speaking fee falls within the range posted above (for Continental U.S. based events), fees are subject to change. For current fee information or international event fees (which are generally 50-75% more than U.S based event fees), please contact us.
Top25 Speaker Voting

Jennifer Webb needs 4 vote(s) to make it into the Top 25 speakers on Speaking.com!
Speaker Booking Tip
"Tip: ask your speaker to do a book signing or attend a VIP meal with your guests. "
For Event Planners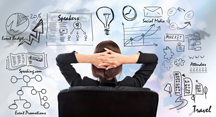 • Keynote Speaker Booking Toolkit.
• Booking a Celebrity Speaker.
• How to Find and Book the Right Speaker.
• Google+ Event Planning Forum.
• Tips for International Clients Booking U.S. Based Speakers.
Similar Speakers
Susan Keane Baker

With wide-ranging practical experience in healthcare gained from 17 years as a vice president at New York and Connecticut hospitals, as well as directing a…

Todd Huston

For 20 years Todd Huston has turned a personal tragedy into an opportunity to help others overcome their challenges and become their best in every…

Wendy Booker

In many ways an "accidental athlete," Wendy Booker's story of overcoming disability to achieve beyond most of our dreams is an inspirational tale of achievement,…

I will certainly recommend to others that they contact you for guest speakers in the future. It was a pleasure working with you as well. We all appreciate your professionalism and exemplary service.
BASF
About SPEAKING.com
Established in 1994, we are exclusive agents for some of the world's leading experts, celebrities and professional speakers.
We offer event planners a fully staffed speaker logistics planning team, plus a personal SPEAKING.com Account Executive – a knowledgeable and trustworthy partner. We guarantee your satisfaction with your speaker and a smooth booking process.
Contact us today to book your favorite speaker.

"I have been working for 28 years and would not hesitate to say that this seminar was the best seminar I have ever attended."
Frank Chiarello, The Hartford
"Ms. Webb has a very unique and extremely personable demeanor in her instruction, and does an outstanding job of incorporating entertainment with education. To put it plain and simple, she is an outstanding teacher with terrific material."
Ken Weary, The Leadership Institute
"The true benchmark of any successful program is the reactions of attendees. Wheelock Associates began utilizing key learning points immediately following the seminars, and continue to reiterate many program elements in meetings today. We have definitely grown from your expertise... your ability to envelope the topic of communication within a magical presentation held the interest of every attendee throughout the day."
Dr. Alan J. Fazzari, Ed.D., Wheelock Inc
"To say that the conference was a success is an understatement…One participant wrote on his evaluation that your presentation gave him 'new energy to find magic' in all that he does. What a gift you gave us. Thank you for all that you did."
Pamela K. Atwood, Alzheimer's Association of Northern Connecticut
"Everyone who attended was inspired by the things you had to say. Your charisma and 'stage presence' held every person's attention. Your use of magic and humor illustrated each key point in such a manner that every person retained a large amount of the message…The message itself was filled with more good advice pertaining to the art of successful selling than any other speaker has brought before us in my 7 1/2 years at Color-Art."
Martin Vainder, Color-Art, Inc.
"I have one word for you... awesome!"
Peggy Barrett, The Modern Bride Connection
Partial Client List Includes:
American Airlines
New York State and New York City
American Heart Association
Perry Ellis
American Cancer Society
Pfizer
American Management Association
Pitney Bowes
Amoco
Proctor & Gamble
Bristol Myers
PricewaterhouseCoopers
Blessing White
Revlon
Blue Cross Blue Shield
TIAA-CREF
Canon
tmp.worldwide
Chemical Bank
Tropicana
Cornell University
U.S. Navy
Deloitte & Touche
U.S. Post Office
Dun & Bradstreet
Ulrich Steel
ERA
Volvo
Ferrari
Xerox
Goldman Sachs
IBM
Groliers Publishing
Lucent Technologies
Harper Collins
Marriott Hotels
Zap! Pow! Kazam! 11 Super Powers to Change Your Career & Life
How would you like to be able to leap tall office problems with a single bound? Slay villainous thoughts that are stopping you from succeeding the way you should? Thrive even in a bad economy?
Join award-winning author Jennifer Webb as she shows you simple, concrete steps that can change your life in Zap! Pow! Kazam! 11 Super Powers for Your Career & Life. You ll learn about:
Elasticity: the ability to stretch, expand and bend in a myriad of mental contortions as you use your power to navigate through change, problems and static situations.
Serendicity: the power to attract opportunities (serendipity), which is often confused with luck.
Spontaneous Combustion: the skill to fire up and motivate those around us and model excellence.
Omnilinguistics: the ability to comprehend what others need, and by understanding co-workers specific languages, use that knowledge to work with them more effectively.
And seven more Super Powers to change your thinking. Plus five super villains that wreak havoc, and tools to eliminate them from your home or office.
Monster Lies
Grab a flashlight and come along with Sally Franz and Jennifer Webb on a Monster Lies hunt through the darkest corners of your mind. With examples from their own lives, they will illuminate the secret Lies that keep you from fulfilling your needs, wants and dreams.
KEYNOTES:
Create A Hero Culture at Work!
Designed to teach individuals how to work synergistically together and lead others through empathy and insight, this program breaks down—step by step—how to communicate, day in day out, to create a work environment of Heroes, those who model excellence in everything they do. Primary focus: in-depth communication and leadership skills. Modeled after principles in her book: Zap! Pow! Kazam! 11 Super Powers to Change Your Career & Life! Former CEO of Southwest Airlines Howard Putnam said about the book, "Jennifer Webb has created a one-stop career toolkit in Zap!"( Keynote also includes Hero buttons for the audience)
Wake Up Smiling!
How to change your thoughts and live the life you imagine…whether it means being more effective at work, changing how you interact with others or reaching any goal, any outcome.
It's not possible to outperform faulty thinking, but when one changes thinking then behavior follows! This keynote is pure fun, filled with incredible information, magic and a system to create change. Attitude is everything, and while that is espoused by many, it's rare to hear how to actually create the mindset /attitude needed for continued success and joy. Principles taught include the AEIOU method (Appreciate-Empathize-Imagine-Observe-Understand the purpose) for achieving results and what people must do every day in order to reach their goals and live the life they imagine.
"There is more hunger for love and appreciation in this world than for bread."
Mother Teresa, Winner of the Nobel Peace Prize
It's Never Too Late For A Second Chance!
It's been said people die in their 20's, they just wait till their 80's to be buried! So how does one decide to stay energized and "alive" at any age? How can one change careers, start over or simply change directions? Designed to reenergize any group to achieve and create based on beliefs that are future-oriented and fundamental in implementing change, the keynote is applicable to any group, anywhere and any age. From using her personal experiences— climbing a mountain (Kilimanjaro), returning to school later in life, founding a non-profit, performing magic on Broadway—Jennifer teaches a mindset, habit by habit, that will enable people to achieve any goal and the vision to make it happen!
PROGRAMS:
Creating a Hero Culture
In this transformational training designed to shake out mental cobwebs and address responsibility in shaping every day experiences, based on how we choose to act, we look at powerful skills that help people transition, adapt and not only cope but improve upon their innate abilities. In the process people maximize their productivity, efficiency and success. And their successes start with an awareness of their inner strengths and capabilities, their "Hero" qualities!
Based on Jennifer's newest book Zap! Pow! Kazam! 11 Super Powers to Change Your Career and Life!, the transformational skills taught center around core competencies that people already have, they simply need to be acknowledged and sharpened
Excellent for anyone who is interested in strengthening skills to achieve maximum results.
Culture-Changing Team Building in a Class by Itself
Changing the culture of a team is much more than getting together and discussing goals and vision. It requires the language of trust, commitment, and the ability to really communicate with each other in an environment that breeds honesty, creativity and open communication.
This program provides the exercises, the assessments, the role-play, the dialogue and the lively interaction that is exhilarating, fun and highly effective.
Magic Communications University
What should everyone at your organization know when they come on board? After one year? Two years? This program helps you assess and develop where your key employee need to be from a perspective of knowledge, people skills, ability to make decisions and organizational culture.
As an example, does everyone understand his or her personality style and how that impacts all areas of communication? Is there a "Rules of Engagement" so everyone is on the same page with regard to timelines, how meetings are conducted, what is and is not acceptable? What are the skill sets needed around conflict, setting boundaries and basic management? What should employees know as they progress within the company, not from a skills perspective but from an emotional intelligence perspective, leadership perspective and interpersonal skills vantage point?
This program helps define and strategize exactly what areas need growth and development and helps design a plan to implement and deliver.
Omni-Linguistics
Did you know the person sitting next to you has a secret language?
Did you know this language forms the basis for differences in opinion, frustrations and biases that surface in our daily interactions?
Are you ready for an "Aha" Moment that can transform your life?
When you become an Omni-Linguist you can:
Build healthier work relationships almost immediately
Boost morale and help people handle major challenges without major stress
Get people on the same page and build a sense of team spirit
Communicate good and bad news in ways that the message will be heard and accepted
Motivate others to collaborate and play nice together
Creating Real Magic Attitude That Sells
Attitude is everything; the difference between success & failure and the infrastructure essential to growth and development. It's impossible to outperform faulty thinking, and consequently teaching people to develop the right attitude is essential for any organization intent on increasing sales and productivity.
Can attitude really be taught? Absolutely, but it depends on numerous variables, of course.
What is clear is the impact attitude has on morale, on the willingness to do business with others, on the effectiveness of working together on a team and on every aspect of business. Attitude is key and teaching the right attitude is essential in moving any organization forward from achieving goals to producing extraordinary results!
The Magic of Leadership
The Magic of Leadership™ workshop is more than just an interesting metaphor—it is a hands-on experience that provides a breakthrough approach to leadership, peak performance, and effective team collaboration. Just as magic is more about practice than it is about supra-normal abilities, leadership requires the practice of abilities that touch, move, and inspire others, and enable them to achieve beyond expectations.
Leadership is working through others, inspiring others to be their best and giving them the tools to do so. Leadership is modeling success (and failures/mistakes), realizing that your role, as a leader, impacts everyone around you. Leadership is communicating to others a vision all can aspire to, helping everyone feel safe and empowered to reaching that vision and giving everyone the tools needed to make it happen.
A great leader generates in others the confidence to succeed, whether that means closing the most sales, building morale in a team meeting or being the best at their job and guiding others. No one said it better than Mayo Angelou:
"I've learned that people may forget what you said, people may forget what you did, but they will always remember how you made them feel." That's the sign of a great leader, and the essence of this program.
The Magic of Kilimanjaro
I use my personal experience of climbing Mount Kilimanjaro to look at how to handle adversity and create a mentality that helps one continue to reach goals no matter what the challenges. Gain powerful communication strategies for the business world while listening to a grand adventure story.
Mountains can be wonderful teachers, and the lessons I learned as I got nearer and nearer the summit will stay with me long after the memories of magnificent vistas and terrifying drop-offs have lost their clarity.
Here is what I took away from my journey:
In achieving one's goals, it's really important to be flexible
Focus on what's working, not what isn't
Stay in the moment
Pat Yourself on the back, all the way up your mountain
Check to see what worked, and what you can apply to other goals
Monster Lies: A Woman's Guide to Controlling Her Destiny
Monster Lies are metaphors that describe the phenomenon of false beliefs that impede our personal growth and stop us from being as successful, happy and joyous as we can be personally and professionally.
This amazing program, based on Jennifer's book by the same name,teaches where we are limiting our brilliance and standing in our own way and how to change beliefs that sabotage our success.
The FIDO Philosophy: Forget It and Drive On
Reclaiming Power through Strategic Choices
The FIDO Philosophy is all about the choices we get to make every day, choices that ultimately decide just how successful we'll be. Since we control much of our reality, we get to choose to hold on to anger and frustration and negativity, or to let it go. Our choice, our consequences. Miseryand frustration in the work place are optional.
How do we create a FIDO mentality, the ability to stop reacting to situations and let go of the past, of anything we can no longer control? The answer is the focus of this program, it's in the creation of new habits. After all, a habit is nothing more than a behavior that is constantly reinforced until we can do it without thinking. The FIDO Philosophy teaches how to create new habits, ones that will enable us to live our lives with less stress, with greater productivity, with better relationships and better health. And, of course, the proof is in the results.
In order to more effectively handle change, deal with the inevitable ups and downs of life and work with others more effectively, it's essential to create smarter choices, to let go of anything we don't have control over.
If You Want to Set the World on Fire: Make Sure You Help Others Light Their Matches
One of the biggest challenges in management is to inspire, motivate and empower others when they aren't interested in being inspired. So often people take on the role of "informed pretender," they know what they're supposed to say, they understand the concepts, but they're not motivated to take the extra steps... to be passionate!
This program looks at what it takes to really inspire people, understanding there is no one-size-fits-all concept, but there are specifics that are absolutely essential in order to excite people and get them fired up about what they're doing.
Jennifer's program focuses on how to get anyone on board with the program, how to really find and ignite individual passion, and how to help others take on more responsibility, take ownership.
Communicating for Success
Did you know...
90% of business failures attribute breakdown in communication as a key factor
Overall we learn how to tell people things but seldom how to have open, authentic communication
People typically say communication is relevant, but don't put the time and effort into making it happen
George Bernard Shaw said the biggest problem with communication is the illusion it has taken place.
Jennifer Webb: Demo Video
Jennifer Webb explains the importance of having both "x-ray vision" and "laser vision," and why they are relevant. She explains, "x-ray vision" as having the ability to "see through the problem to the possibilities and through the problem person to his or her potential." Seeing the potential in a person or a situation widens the path to solving problems in ways that would be overlooked otherwise.
Jennifer describes "laser vision" as the courage to "see so clearly what you want to accomplish, that we don't listen or see why people tell us it won't work, or can't work. [sic] " Giving a personal example, she talks about how she was initially discouraged by friends to not form her own non-profit veterinary assistance program, but she wouldn't allow that to deter her from her goal. Jennifer gives wise words to live by when she says, "Laser vision is also choosing … to see what you want as if you've already got it."
Jennifer Webb: Magic of Illusion
Jennifer Webb: The Magic Of Communication