Top25 Speaker Voting

Debra Searle needs 5 vote(s) to make it into the Top 25 speakers on Speaking.com!
Speaker Booking Tip
"Tip: find a speaker in your local area to save on travel costs. Most speakers will also reduce their keynote fee for local events. "
For Event Planners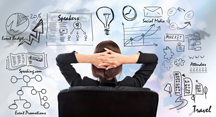 • Keynote Speaker Booking Toolkit.
• Booking a Celebrity Speaker.
• How to Find and Book the Right Speaker.
• Google+ Event Planning Forum.
• Tips for International Clients Booking U.S. Based Speakers.
Similar Speakers
Robert Kriegel

An in-demand business innovator, Dr. Robert Kriegel helps organizations get enviable performance results by working smarter – not harder. He is the author of two…

Betty Nguyen

The first Vietnamese-American to anchor a national newscast, Betty Nguyen has reported major stories around the world for CNN, CBS, and NBC. She can currently…

Gary Bradt

Clinical psychologist Dr. Gary Bradt is an expert in the field of adapting to, and leading through, change. He was awarded a BA in psychology…

Working with your speakers agency on our training projects during the year proved to be a great business choice. I felt that my account reps were always around when I needed them, willing to help and listen. They showed flexibility when it was required and were reliable and dependable.
KPMG, Europe
About SPEAKING.com
Established in 1994, we are exclusive agents for some of the world's leading experts, celebrities and professional speakers.
We offer event planners a fully staffed speaker logistics planning team, plus a personal SPEAKING.com Account Executive – a knowledgeable and trustworthy partner. We guarantee your satisfaction with your speaker and a smooth booking process.
Contact us today to book your favorite speaker.

"I have never heard a better speech, anywhere, in any context. It was such a thrill to have you, and you simply 'nailed it' in terms of what I wanted for the closing, in delivery and content. People are still talking about it."
Alan Farnsworth,
President,
Bausch & Lomb EMEA

"We provided feedback forms to all participants and asked for a rating between 1 (poor) and 5 (excellent). We received 170 completed forms and Debra scored a ′5′ from every single respondent. This is unheard of! The comments were all super, for example - ′ Best speaker I′ve heard at an IBM event - outstanding!′"
Deborah Evans,
Client Director,
IBM UK Ltd.
(IBM have re-booked Debra a further 8 times to date.)

"Very many thanks for your fantastic after dinner speech. Aside from the laughter, for the majority of the time that you were speaking you could have heard a pin drop! To get insurance brokers and insurer company salesman to keep quiet is no mean feat! The feedback I got on the evening was extremely positive and many felt that the move away from our traditional type of male speakers was a vast improvement.""
Insurance Institute of Reading
Debra is a lively and proficient conference host/facilitator, drawing on the skills she gained working under a talent manager at the BBC. A recent engagement involved hosting a three day conference in Prague for BT Global Services, including leading panel discussions, interviewing key directors and linking presentations.
Not just a woman with an interesting story, Debra Searle walks the talk in the business world having started her first company aged 24 and her second aged 27. She is a managing director, the youngest Trustee of The Duke of Edinburgh's Award, is a published author and has presented over 40 programmes for the BBC.
Debra′s overwhelming positivity and ′go for it′ attitude are contagious, while her modesty is endearing. Often very emotive, she shares her highs and lows, personal battles and victories, to help illustrate in a very human way what we are all capable of. She is not a motivational speaker reliant on buzz words, hype and jargon. Every speech is written to help enforce the conference themes and will provide real world ideas and tools to help your people:
Choose the right attitude, however impossible the end goal may seem
How to successfully step outside your comfort zone and thrive
Mind tricks for success
How to find the positives when everything is changing
Making the goals achievable
Use ′personal brand values' as a framework for the way you choose to work
Not to waste energy on the things you can't change but to focus on that which you can
Improve team-working through the use of ′free words′
Cope with the pressure of leadership
Staying motivated and determined, even when the journey only seems to be getting harder
Where to put your energies when you are under resourced
Speaking Topics
Mind Tricks for Success
Goal Setting & Rewards
Using Visualisaion to Succeed
Change Management
Enhanced Colleague Relationships
How to Re-write your Own History
Choose your Own Attitude - No Matter How Impossible the End Goal May Seem
Demo Video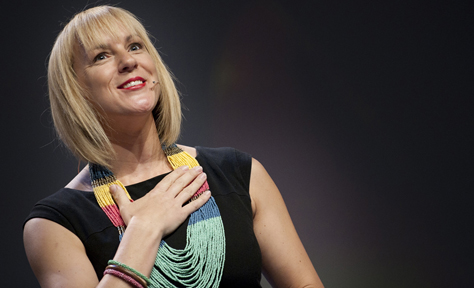 Debra Searle is an honest, open, warm and funny businesswoman, TV presenter and proud owner of a mental strength and determination that inspires and motivates all who meet her. Debra′s overwhelming positivity and ′go for it′ attitude are contagious, while her modesty is endearing. She regularly delivers both motivational presentations and after dinner speeches using ... more