Top25 Speaker Voting

Dave Mitchell needs 14 vote(s) to make it into the Top 25 speakers on Speaking.com!
Speaker Booking Tip
"Tip: some speakers might provide one of their popular book titles as a free gift to your audience. "
For Event Planners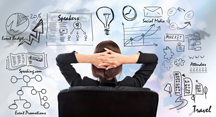 • Keynote Speaker Booking Toolkit.
• Booking a Celebrity Speaker.
• How to Find and Book the Right Speaker.
• Google+ Event Planning Forum.
• Tips for International Clients Booking U.S. Based Speakers.
Similar Speakers
Wendy Booker

In many ways an "accidental athlete," Wendy Booker's story of overcoming disability to achieve beyond most of our dreams is an inspirational tale of achievement,…

Shawn Amos

A blues singer who hits all the right notes in the world of business, Shawn Amos (son of Wally of the Famous Amos cookie brand)…

Jennifer Webb

Jennifer Webb is an expert in Neuro-Linguistic Programming (NLP) and psychology. Jennifer is a human performance coach, adjunct professor, a former journalist, a business communications…

Everyone at your speakers bureau was incredibly attentive and easy to work with; you have been a conference organizer's dream!
ABS Capital Partners
About SPEAKING.com
Established in 1994, we are exclusive agents for some of the world's leading experts, celebrities and professional speakers.
We offer event planners a fully staffed speaker logistics planning team, plus a personal SPEAKING.com Account Executive – a knowledgeable and trustworthy partner. We guarantee your satisfaction with your speaker and a smooth booking process.
Contact us today to book your favorite speaker.

"Investing in Dave Mitchell was the best business decision I have ever made."
--Willis Chrans, Founder and Chairman of The Avitus Group
"Thank you for the difference you made yesterday in my life. Thank you for bringing valuable information, inspiration and passion in an entertaining way that kept our attention. You are a master at your craft and it was an honor to be in your audience."
--Chris Story, Alaska Association of REALTORS
"Of all of the trainings I have attended through SOE, our trade partners, and outside improvement courses I have taken, this was by far the best…It was a very valuable use of time and I thank you for the opportunity. In fact, I would be willing to pay my own money on my own time to attend an advanced session with this trainer… Not only did the program strengthen the natural abilities within me, it very positively pointed out, weaknesses and flaws that I have been blind to…I would have sat in the Hilton for many more hours with no objection. I don't say this about too many trainings but I was so impressed that I had to let you know just how much of an impact this program can have."
- Frank Fromme, Standards of Excellence (Sears)
"I have managed businesses for the past 15 years and been involved in dozens of sales training seminars. In short Dave's presentation was the best I've ever witnessed. His ability to excite the audience, adapt real life experience to the industry being addressed and instruct an auditorium full of sales persons, managers and business owners on the inner workings of the human psyche was incomparable…In times where closing ratios matter more; Dave showed us how to get it done. I would highly recommend Dave for speaking on any engagement. His ability to interact with the crowd, completely control the room, and fully understand the subject matter at hand was amazing."
- Mike Jackson, World of Powersports, Inc.
"Thank you for "YOUR" amazing high energy (7:30am) presentation....the entire team couldn't stop talking about it all day -"the best speaker we have ever had" "I didn't want it to end" "I would come in every day at 7:30am to listen to him" "I learned so much-and had fun during the whole process" "when can we have him back" and the list goes on! You truly are my favorite…Your raving fan, Julie"
– Julie Benson, Hilton Grand Vacation Club
"He's an absolute professional. He promises a lot but delivers more. He more than over delivers- he hits it out of the park."
– Roger Bird, TREK Bicycle Corporation
"I wanted to take a moment and thank you for providing extra value to our business; specifically, your investment in Dave Mitchell. The Program on Seven Lessons is best in class. We have changed our hiring process and implemented CI events. After execution of this program we noticed immediate and profound results."
- Steve Levine, Cycling Spoken Here
"I have been a student of the art of selling my entire life and would rank the presentation as the very best I have ever attended. This statement really means something, I believe, because I have attended literally thousands of meetings to improve my sales skills and facilitated hundreds of others in my 46 year appliance career."
- Don Van Eeghen, Airport Home Appliance
"I had a great time. Jeff mentioned maybe doing another round with you in the summer. If that is the case, I told our President/CEO that we need to shut the office down to attend. Our whole staff needs to laugh and learn like that; you do an excellent job. You're fabulous!"
- Alex Tyson, Vice President – Billings Chamber of Commerce
"At the beginning of last year, Avitus Group management began developing new ways to help our employees be more productive. We also decided to roll out a new compensation plan that would award increased productivity, ongoing professional development, and innovation/creativity. One of the key areas we have struggled in is communication and I knew if we didn't provide the employees some training in this area the positive moves we were making could backfire. Enter Dave Mitchell. Before my huge crowd of skeptics, particularly upper level management, Dave began his training. Within minutes the entire room was captivated. It was amazing. They laughed until they cried. Of course I naturally got complaints afterwards: "Why didn't you have Dave longer? We want more.
The most important thing is that everyone still remembers and applies the methods and tactics we learned. I get asked every other week, "When's Dave coming back?" When you can get people begging for additional training and create a desire for personal and professional growth, there has definitely been an impact. By the way, Avitus Group is wrapping up our best year in the history of the company (in a down economy). I not only highly recommend Dave Mitchell and The Leadership Difference, I plan on Avitus Group having a long-term relationship. For us, his training means growth and superior performance for Avitus Group."
- Jeff Thomas, Director of Marketing – Avitus Group
"Your sessions were fantastic, the best I have been to in several years of coming to this conference (NAR Association Executive Institute)."
- Tessa Hultz, RCE, ePRO, Chief Executive Officer, Wichita Area Association of REALTORS, Inc.
"Thank you again for a great morning – wow what a great session – learned so much and laughed until my side hurt."
– DaVina Lara, Association Executive, HSJAOR
"I can't tell you how much the Association Executives enjoyed your program and the book! I have never received such glowing reviews from any speaker we have had in the past… and trust me, we have had a lot!! You were just great and just what they needed. I will absolutely look at future programs and get you back. Thanks so much!"
– Lottie Elam, California Association of REALTORS
"I wanted to send you a quick note to thank you, Nancy and everyone else at the HBA who brought Dave Mitchell to us in Portland! His talk was absolutely amazing. I learned so many things about myself, about my family and about the people that we work with in the HBA. I can't remember the last time I laughed as much as I did yesterday morning. The tools he gave us are going to be invaluable as we move forward with our business and will certainly shine light on some of those people we have a hard time connecting with. If ever there was a way to bring him back for another session, I would make sure I was among the first to sign up! I would also recommend it to everyone I know - his information is a great fit for anyone."
– Abigail Adams, Classic Electric, LLC
"The speaker, Dave Mitchell was intelligent and probably one of the best speakers I've ever heard. I was actually disappointed when it ended because I think I could have listened to him all day."
– Nancy Long, Sisu Painting, Inc.
Partial Client List:

AT&T
Allstate Insurance
Chase Manhattan Banks
Citi Group
Universal Studios
Walt Disney World
General Dynamics
Electrolux Appliances
SubZero/Wolf Appliances
Trek Bikes
National Association of Realtors
Hilton Worldwide
The CIA
Live and Learn or Die Stupid!: The Struggle for Happiness
Dave Mitchell has spoken to over 200,000 people since he founded this corporate training firm, the Leadership Difference, in 1995. Over that time his seminar – Live and Learn or Die Stupid! – has been among his most popular programs. During his presentation, Dave would share stories of his own struggle to achieve a healthy balance between professional and personal excellence. Is it possible to realize your full potential at work and still be an exemplary spouse, parent and friend? Is it possible to achieve true contentedness?

Over time, Dave assembled several critical personal characteristics that seemed essential to this pursuit of contentedness. Culled from his work with other professionals, his conversations with colleagues and from personal introspection; these attributes formed what Dave called, "a checklist for maximizing happiness." Thousands of exuberant comments from attendees at his seminars – words like "life changing," "the most important seminar I have ever experienced," and simply, "Incredible," indicated that Dave had touched a nerve.

Finally, with the release of the book Live and Learn…or Die Stupid!, you can experience the content of Dave Mitchell's popular "enter-train-ment" seminar.
Order Here





Participants consistently rate Dave's presentations very highly, with comments such as: "absolutely amazing," "life-changing" and "best training we've ever experienced." The keynotes, team-building events and training programs that Dave provides focus on leadership, selling skills, customer service and enhancement of individual and team performance. Some of the specific programs that are sought after by top companies include:
Live and Learn or Die Stupid!
Heart and Art of Service
Consultative Selling: Expanding Your Market Share
Certified Leader Program – A Comprehensive Leadership Development Series
Becoming Resilient!
The Power of Understanding People
Speech Excerpt
Introduction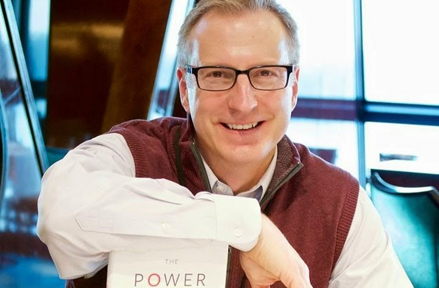 Dave graduated magna cum laude from Eastern Illinois University with a degree in mass communications and business administration. Later, he obtained a masters degree in global human resources development from the University of Illinois. He founded the Leadership Difference, Inc. in 1995, and serves as President and primary service provider. He is also an adjunct ... more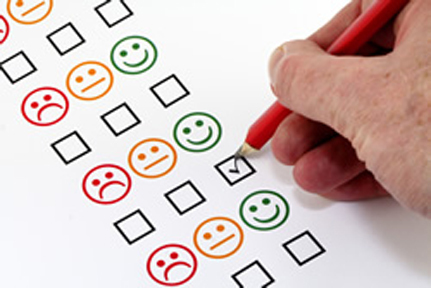 One of the fundamental tenets of performance improvement is to identify a metric that measures how you are doing. In business, the typical metrics are profitability, operational efficiency, and stakeholder satisfaction. The stakeholders are generally defined as ownership, employees, and customers. Of all these metrics, the one that can be the most misleading is customer ... more