Top25 Speaker Voting

Danny Crates needs 7 vote(s) to make it into the Top 25 speakers on Speaking.com!
Speaker Booking Tip
"Tip: find a speaker in your local area to save on travel costs. Most speakers will also reduce their keynote fee for local events. "
For Event Planners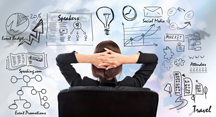 • Keynote Speaker Booking Toolkit.
• Booking a Celebrity Speaker.
• How to Find and Book the Right Speaker.
• Google+ Event Planning Forum.
• Tips for International Clients Booking U.S. Based Speakers.
Similar Speakers
Wendy Booker

In many ways an "accidental athlete," Wendy Booker's story of overcoming disability to achieve beyond most of our dreams is an inspirational tale of achievement,…

Jessica Cox

Despite being born without arms due to a birth defect, Jessica has lived an otherwise normal life. After overcoming her self-esteem issues, Jessica earned a…

Marlon Shirley

Olympic Gold Medalist, Amputee Over the last 28 years, Marlon Shirley has endured many challenging situations, including many which would have caused an average person…

My Account Executive was able to work within my quick turn around time and price limitations to find the perfect speaker for the job. Although I thought finding and booking a speaker for our sales meeting would be the most difficult part of the planning process, your agency made it the easiest.
Ales Group USA, Inc.
About SPEAKING.com
Established in 1994, we are exclusive agents for some of the world's leading experts, celebrities and professional speakers.
We offer event planners a fully staffed speaker logistics planning team, plus a personal SPEAKING.com Account Executive – a knowledgeable and trustworthy partner. We guarantee your satisfaction with your speaker and a smooth booking process.
Contact us today to book your favorite speaker.

"Danny is an absolute gem. His professionalism and passion for sport shines through not only his presentation but also in conversations with his audience/attendees. I've been involved in sport at many levels and in many different environments and I must say that Danny is the most inspiring athlete I have met – he is a true gentleman and a great ambassador for Sport."
- Janine Beacher City & Guilds

"Danny was an inspiration to everyone at the conference. Out of 900 people, Danny got 98.9% score which was the highest we have ever had."
- Airwave conference (Celtic Manor)

"Danny was inspirational. Whether talking to children or presenting to adults he had the audience riveted, and we have already received a number of requests from other organisations keen to work with him."
- Bob Diamond Medway 2012 Manager

"Danny Crates simultaneously charmed and inspired our audience by sharing with us the seriousness of his tenacity and will to succeed with sparkle and a terrific sense of humour! He is an inspiring and professional speaker and shows great intuition in matching the environment as a speaker. He has a wonderful personality that comes through during his speech and his contact with the audience following the speech. Feedback from our participants was overwhelmingly positive!"
- Brydie Lear GOLD (Global Organisational Leadership development) Program Coordinator
Atos Origin International BV

"Danny always presents a very positive picture of competing at international level, and captures the audience throughout the presentation with strong messages about participation in sport. He is always well prepared for each event and can be flexible and adaptable if needed. His content and delivery are always excellent and we will be using him again!"
- Russell Everard Braintree District Council

"Danny Crates – great! Worth the whole day. Please find more like this – not education, just pure inspiration – superb!"
- Essex Primary Headteachers Association

"Danny offered an inspirational and personal insight into the Olympic Experience. He was able to contextualise the event in terms of the benefits that London 2012 may bring to Colchester its people and its communities He was adaptable and understood the context and depth of presentation required."
- Colchester 2020 Assembly
Danny Boy
Telling how a young carefree Essex boy comes back from losing his right arm to become a Paralympic Gold Medallist, the book covers all the lows and highs of Danny′s life. From the agony of the car crash on the other side of the World that cost him his right arm at the age of 21, through a period of introspection as he came to termswith his disability, the achievement of becoming the World′s only one armed scuba diving instructor, the glory of an athletics career spanning three Paralympic Games, and his role as an ambassador for the London 2012 bid. All told with Danny′s amiable sense of humour and indefatigable optimism, the story is one of triumph over adversity and making the most of whatever life throws at you.
Order Here





Simply put, Danny is one of life's natural characters and will speak openly and from the heart. Danny shares his experiences readily with others – from young schoolchildren to seasoned corporate executives – engaging any audience with his easy-going nature and indefatigable optimism. As a winner and achiever, Danny is an excellent speaker and motivator.
His vast experience of making keynote speeches, along with a natural charm, humour and ability to tailor his delivery to suit the needs of the client provide the additional impact required to make any event or conference one to remember.
Danny is available for:
Event Hosting
After Dinner speeches
Award ceremonies
Business and corporate events
Motivational speaking
Presentation evenings
Product endorsements
Keynote Speech
Danny expands on one of the five key elements that he believes are essential to the success of any individual or organization: understanding the motives behind your goals. "Having a goal isn't enough. It's no good saying I want to be retired or have my own business or be CEO or number 1 in the world. You have to understand the reasoning behind it," Danny affirms.
He illustrates this, explaining how a fellow competitor from the Ivory Coast motivated him to be the fastest sprinter in the world. "Whenever you used to stand along with him on the start line, all the other athletes would look at each other and say, 'Well, who gets silver today then?' I wanted to be that athlete. I wanted to be the athlete that my rivals both feared and respected in equal measure."
Interview
Danny discusses how he decided to continue playing sports after losing his arm in a car crash during his gap year in Australia, noting that the decision to stay in athletics was a key factor that brought normalcy back to his life. "I knew I'd never play at the same level. I surprised myself at the level I could play; I didn't expect that," Danny admits. "That was about showing that my life would go on. So playing rugby again, that said to me, it said to everybody else, this won't stop me. This won't get in my way. I'll do what I want to do and I'll do it the best I can."
Danny Crates is the author of Danny Boy, an inspirational book about his road to becoming a Paralympic Gold Medalist after losing his right arm. He traveled his road to recovery with a fire in his heart, determined to have the life he deserved. His natural charm, willingness to speak openly, and easy-going nature makes ... more