Dan is a former world-champion athlete, university coach, martial arts instructor, and college professor. His 14 books have inspired millions of readers in 29 languages. The peaceful warrior's way evolved from the world of sport to worldwide research and guidance by brilliant mentors to his calling as author and teacher. Dan shares perspectives, principles and practices easily integrated into everyday life, reminding us about "what we all know at deeper levels but tend to forget." His keynotes and seminars have influenced leaders in the fields of health, psychology, education, business, sports, and the arts. Married for 30 years, he has three grown daughters and "two grandsons so far."
Dan's first book, Way of the Peaceful Warrior, was written in 1980 and adapted to a major motion picture starring Nick Nolte. His books, which include Sacred Journey of the Peaceful Warrior (a Hawaiian odyssey), No Ordinary Moments (a guide to daily life), The Life You Were Born to Live (finding your life purpose), The Laws of Spirit (a tale of transformation), Everyday Enlightenment (twelve gateways to spiritual growth), Body Mind Mastery (a training guide), Living on Purpose (the house rules), The Journeys of Socrates (an inspiring novel), and Wisdom of the Peaceful Warrior (an essential companion to his first book), together serve as a comprehensive course in living.
Dan was chosen to keynote at the National Tupperware Convention last year and recently spoke in Brazil to 3000 business leaders, and has addressed personal bankers at UBS in Montreaux, Switzerland, for the CEO and management of Panda Restaurant group in Los Angeles and Neoset in Athens Greece, and for the Schuster Center for Professional Development. He recently returned from Madrid where he was one of three keynotes for the general assembly; other presenters included fifteen Nobel Prize laureates and several heads of state.
Dan has presented to numerous other business and organizational development/sales training groups, as well as to healthcare and education professionals, including Apple Computer, International Conference on Business and Consciousness, Planet Antares/Sales and Management Training, Regional Council of Administration, Brazil, and the Young Presidents Organization.
Typical audience comments include, "Dan makes sense… He's down to earth… I didn't know he was so funny!… I can actually apply this information to my life."
Dan customizes his presentations to suit each audience's needs and interests, with principles, perspectives and practices anyone can apply at work and at home. But past subjects and themes include:
Peaceful Heart
Warrior Spirit
The Four Purposes of Life
Success: The Bigger Picture
Universal Laws for the Business of Living
"The Life-Purpose System as expressed in Dan Millman's new book is absolutely amazing. It will help you sort out the conflicts in your life and guide you on the path of fulfillment."
Deepak Chopra
Dan Millman Speaker Videos
Dan Millman: TEDxBerkeley
Dan Milman: The Law of Surrender
Dan Millman: On The Glenn Beck Program
Speeches / Speaking Engagements
For everyone.
For 30 years, Dan Millman has written and spoken about the topic of life purpose—finding meaning and direction in a changing world. His book, The Life You Were Born to Live, has helped more than a million readers worldwide discover their own life paths.
In this workshop, Dan clarifies the elements of the book and addresses new topics, including how to use his Life-Purpose System, based in psychology and metaphysics, in serving others. Come discover:
How the Life-Purpose System can point to specific past-life themes and help resolve current issues
Your latent strengths and gifts
How to overcome key hurdles in your life by applying specific spiritual laws
The underlying forces and drives in your life and the lives of others
The deeper purpose of your intimate and business relationships
Guidelines for offering life-changing readings and consultations
Guidance on finding a livelihood consistent with your innate drives and abilities
* Please note that while this speaker's specific speaking fee falls within the range posted above (for Continental U.S. based events), fees are subject to change. For current fee information or international event fees (which are generally 50-75% more than U.S based event fees), please contact us.
Top25 Speaker Voting

Dan Millman needs 14 vote(s) to make it into the Top 25 speakers on Speaking.com!
Speaker Booking Tip
"Tip: speakers bureaus provide added value that you cannot get by booking speakers directly. "
For Event Planners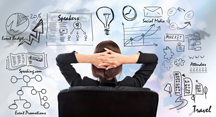 • Keynote Speaker Booking Toolkit.
• Booking a Celebrity Speaker.
• How to Find and Book the Right Speaker.
• Google+ Event Planning Forum.
• Tips for International Clients Booking U.S. Based Speakers.
Similar Speakers
Ruben Gonzalez

When Houston resident Ruben Gonzalez decided to try out luging, he had never even touched snow. Over 30 years later, he is the only winter…

W Mitchell

W Mitchell once guided passengers up the famous hills of San Francisco, as a strong and entertaining cable-car gripman. Amazingly, the same scenario holds true…

Warren Macdonald

A catastrophic moment redefined Warren Macdonald's life in April 1997 when a one-ton boulder fell on him during an excursion on a remote Australian island.…

I just wanted to send a quick follow-up note to say – THANK YOU! I appreciate your partnership, and perseverance in helping us to find the right speaker for our group. Our speaker was absolutely excellent! The group loved him; it was perfect.
DeVry Education Group
About SPEAKING.com
Established in 1994, we are exclusive agents for some of the world's leading experts, celebrities and professional speakers.
We offer event planners a fully staffed speaker logistics planning team, plus a personal SPEAKING.com Account Executive – a knowledgeable and trustworthy partner. We guarantee your satisfaction with your speaker and a smooth booking process.
Contact us today to book your favorite speaker.

Wisdom of the Peaceful Warrior
Over the years, readers have asked many compelling questions about mysterious elements in Way of the Peaceful Warrior. In response, Dan has selected one hundred key passages from his first book and added commentaries to clarify the teachings of his old mentor, Socrates.
Wisdom of the Peaceful Warrior, the perfect companion to his first book, speaks to all adventurous souls seeking a deeper understanding of life.
With insights gained over the past three decades, Dan sheds new light on ancient wisdom—practical wisdom for everyday life—how to live with an aware mind, a peaceful heart, and a warrior spirit.
You cannot truly understand Way of the Peaceful Warrior until you've read Wisdom of the Peaceful Warrior.
Way of the Peaceful Warrior
This NEW edition of one of the most beloved spiritual sagas of our time contains hundreds of revisions by the author. It also includes a new Afterword that tells the story behind the book—how it was born, "died," then rose from its ashes to become a word-of-mouth bestseller that continues to inspire millions of men and women of all ages in 22 languages worldwide.
Blending fact and fiction, the story relates an odyssey into realms of light and shadow, romance, and mystery. Guided by an eccentric old warrior named Socrates, drawn to an elusive young woman called Joy, Dan moves toward a final confrontation that will deliver or destroy him.
This classic tale, told with heart and humor, speaks to the peaceful warrior in each of us, moving readers to laughter and tears—even to moments of illumination—as they rediscover life's larger meaning and purpose. Join Dan on the peaceful warrior's path. Find out why this book has changed lives.
Comments by Dan:
Way of the Peaceful Warrior began my own journey as a writer and teacher. I've been blessed by thousands of letters I've received over the years. When I wrote it, I had no idea that so many people, young and old, from different walks of life, would find my story so inspiring. Over the years I've asked myself why. I believe it's because my story also touched upon universal themes—our common quest for meaning and purpose and direction. Somehow it reminds readers of what they had always known but forgotten—the bigger picture and essential perfection of our lives unfolding.
For everyone.
For 30 years, Dan Millman has written and spoken about the topic of life purpose—finding meaning and direction in a changing world. His book, The Life You Were Born to Live, has helped more than a million readers worldwide discover their own life paths.
In this workshop, Dan clarifies the elements of the book and addresses new topics, including how to use his Life-Purpose System, based in psychology and metaphysics, in serving others. Come discover:
How the Life-Purpose System can point to specific past-life themes and help resolve current issues
Your latent strengths and gifts
How to overcome key hurdles in your life by applying specific spiritual laws
The underlying forces and drives in your life and the lives of others
The deeper purpose of your intimate and business relationships
Guidelines for offering life-changing readings and consultations
Guidance on finding a livelihood consistent with your innate drives and abilities
Dan Millman: TEDxBerkeley
Dan Milman: The Law of Surrender
Dan Millman: On The Glenn Beck Program