* Please note that while this speaker's specific speaking fee falls within the range posted above (for Continental U.S. based events), fees are subject to change. For current fee information or international event fees (which are generally 50-75% more than U.S based event fees), please contact us.
Top25 Speaker Voting

Craig Kielburger needs 4 vote(s) to make it into the Top 25 speakers on Speaking.com!
Speaker Booking Tip
"Tip: speakers bureaus can provide: speaker fee negotiation, insurance, smooth logistics and value add-ons such as extra sessions. "
For Event Planners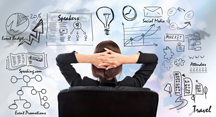 • Keynote Speaker Booking Toolkit.
• Booking a Celebrity Speaker.
• How to Find and Book the Right Speaker.
• Google+ Event Planning Forum.
• Tips for International Clients Booking U.S. Based Speakers.
Similar Speakers
Marc Kielburger

Leadership expert and youth guru, social entrepreneur Marc Kielburger is a New York Times bestselling author and co-founder (with his brother Craig) of Free The…

Dave Pelzer

#1 New York Times Best Seller List and #1 International Best Selling Author, Recipient of The National Jefferson Award In a word, Dave Pelzer embodies…

Lance Allred

Born hearing impaired and raised in a polygamous commune, Lance Allred started playing organized basketball later than most future pro-athletes; he was in the eighth…

Our Account Executive was a pleasure to work with to arrange our keynote presenter for the Sustainable Brands Sydney Conference. He was swift to respond and his communication was always clear. If I am looking for international speakers, I will think of SPEAKING.com in future.
Sustainable Brands
About SPEAKING.com
Established in 1994, we are exclusive agents for some of the world's leading experts, celebrities and professional speakers.
We offer event planners a fully staffed speaker logistics planning team, plus a personal SPEAKING.com Account Executive – a knowledgeable and trustworthy partner. We guarantee your satisfaction with your speaker and a smooth booking process.
Contact us today to book your favorite speaker.

"Me to We boldly and brilliantly challenges us to step beyond the world of self and into the world of others. Craig and Marc Kielburger have powerfully and practically captured in these pages the journey we must take as individuals, families, and nations."
Matthew Kelly, author of The Seven Levels of Intimacy

"I have hosted Craig for special events at two separate occasions and he has in both cases been enormously successful, not just in educating, exciting and entertaining a group, but much more uniquely in inspiring a group to action. One of the audiences was the San Diego Chapter of YPO [Young Presidents′ Organization], and this particularly discerning group rated Craig and his team our strongest event in the entire year."
Michael Stone, Young Presidents′ Organization, San Diego

"To date, Craig has shared his moving and educational messages to our clients, field sales groups and employees on 14 separate occasions. Each time, Craig greatly exceeds our expectations and seldom have our events created the level of positive feedback and excitement that we have seen with these events. Perhaps, more importantly, at every event Craig has made himself available to spend time with each audience member who desired to speak to him after each presentation."
Neil Taylor, Vice President, Marketing, Investors Group
The World Needs Your Kid: Raising Children Who Care and Contribute / Edition 2
The Dalai Lama has observed that the greatest challenge facing our time is that we′re raising a generation of passive bystanders. If he is right, then the most vital work in this moment belongs to parents, grandparents, mentors and teachers. Inside this inspiring guide, you′ll find life lessons from remarkable individuals, committed parents, and compassionate children.

Contributors include Archbishop Desmond Tutu, Mia Farrow, Jane Fonda, Robert Kennedy Jr., Jason Mraz, and Dr. Jane Goodall. Read revealing stories and insights from the not-so-typical childhoods of Craig and Marc Kielburger. The brothers, whose work now inspires more than a million youth every year, share groundbreaking lessons on teaching kids to care. Discover how small actions every day can make the world a better place. Find out how those same small actions can have a lasting influence on your child′s life. After all, it′s a proven fact that doing good for the world does a world of good for friendships, grades, and self-esteem.
Order Here




Me to We: Finding Meaning in a Material World
In this profound and practical book, Craig and Marc Kielburger outline their life-changing philosophy one that redefines success and happiness by turning the focus away from "me" toward "we" our communities, our nation, and the world.

Weaving together lessons, stories, and inspirational contributions from people all of walks of life, Me to We shows readers how to grow and develop by being socially conscious and responsible, engaging in daily acts of kindness, building meaningful relationships through community.

Both a manifesto and a manual, Me to We offers ways to get involved such as:


Reading the newspaper as a family to build empathy among children
Enjoying a different type of summer vacation one based on service to others
Building your legacy one smile at a time
Celebrating heroes with young people
Inspiring your workplace to care about the community
How to change your life and the world in ten minutes a day

Me to We offers nothing less than a plan for a new way of living and celebrates the purest, most basic impluse of humanity reaching out to others.
Order Here




Free The Children: A Young Man Fights Against Child Labor and Proves that Children Can Change the World
Craig Kielburger is an activist prodigy who, at 12, was talking to national leaders, lecturing in public forums, and following the burning passion that would not allow him to overlook cruel injustices thrust upon children around the world. Inspired by a newspaper article about a young boy′s murder at the hands of his boss in Pakistan, Kielburger set forth on an international crusade against child sweatshops, virtual slave labor, and the abhorrent working conditions to which many children worldwide are subjected. An inspiring book about the power young people can wield to change the world, Free the Children is a must-read from a remarkable young man.

The author has appeared on 60 Minutes and CNN and has been featured in People, React, and the New York Times.
Order Here





Me to We: How One Person Can Make a World of Difference
Inspiring for all ages
We all have the power to change the world. Craig and Marc Kielburger can show you how. Their personal stories have inspired millions of people.
A powerful experience for people of all ages, this speech introduces the remarkable story of how Craig and Marc founded Free The Children, which has grown into an international humanitarian organization active in eight developing countries.
When Craig was just 12, outrage over the death of a former child slave of the same age led him to travel to South Asia to see the shocking conditions that young laborers endure.
Craig's older brother, Marc, turned his back on a career in politics or law, to spend a year teaching English and caring for AIDS patients in the slums of Bangkok, then used his Oxford University law degree to empower young people around the world.
Over the past 18 years, these brothers have built a small charity that began in their garage into an organization that engages millions of young people. When they met Oprah Winfrey she was so moved by their mission she committed to building 100 schools, and Free The Children partnered with Oprah's Angel Network. During their journey, they have learned from the mentorship of people such as Archbishop Desmond Tutu, Nelson Mandela, His Holiness the Dalai Lama and so many others.
Audiences will learn how to use the Me to We philosophy to create their own unique path that will leave a positive mark on the world.
The World Needs Your Kid: How to Raise Kids Who Care and Contribute
A must for parents & educators
Through Craig and Marc Kielburger's work with Free The Children — the world's largest youth-driven charity — they have empowered 1.7 million extraordinary young people.
Their We Day empowerment event is attended annually by 100,000 students from 3000 schools, who earn their entry through service. It is also one of the largest Facebook causes in the world, with 2.4 million followers.
All these young people want to make a difference. They are looking for a place to begin.
That's where parents and educators come in.
There is no greater privilege and no more important responsibility in life than to raise the next generation. It's the job of parents and educators to shine the light and guide the way.
In this inspiring speech, Craig and Marc draw stories from their own extraordinary upbringings and from the wisdom of their parents, who were teachers. Their parents let them take risks, fail, choose a different path, and find their own unique voices. Craig and Marc also draw on teachings from leading experts on compassion, empathy, mentoring, service learning, citizenship and achievement.
Based on the national bestseller The World Needs Your Kid: Raising Children who Care and Contribute, this address delves into everything you need to know about raising and mentoring kids to be active, engaged citizens.
More than MBA = BMW: What For-Profit Companies can learn from High Performing Social Enterprises, and Non-Profits.
Thought-provoking and informative for Business leaders and their teams
Craig and Marc Kielburger, founders of Me to We, are pioneering social entrepreneurs who have shown that you can make good — and make money.
Marc, with a law degree from Oxford University, and Craig, the youngest-ever graduate from the Kellogg-Schulich Executive MBA program, are leading a revolution in business.
They are the founders of Me to We, a social enterprise that measures the bottom line by the number of lives changed and the positive social and environmental impact it makes.
Me to We partners with the world's leading companies such as KPMG and Virgin Atlantic to build robust corporate citizenship programs to engage employees and clients. Me to We provides socially-responsible products and experiences for hundreds of thousands of consumers every year, including international volunteer travel programs, a sweatshop-free clothing line, internationally-acclaimed jewelry and accessories providing economic empowerment to women in developing countries, a publishing house, and inspirational speakers service.
A new generation of business leaders increasingly wants to make an impact beyond the bottom line.
Craig and Marc will share their personal story, including six simple teachings while running the non-profit Free The Children that will help for-profits improve their work places and their bottom lines: Trust, Empathy, Community, Gratitude, Celebration and Legacy.

Keynote Speech
Craig's life changed forever when he read an article in the newspaper about a 12-year-old boy who had been murdered for standing against child labor. Craig himself was only 12 when he first went to visit Asia for 7 weeks, to see the effects of poverty and child labor. What he saw made him fight even harder to start a charity organization to help lift young people out of poverty, to help children in developing nations go to school.
As he says, "One of the most frequent questions we ask these kids is if you could have any dream at all, anything, what would it be? Their most frequent answer? A chance to go to school."
Craig encourages young people to get active, to be involved in the wider world. He says, "Kids, when you go back to school you can start a conversation with your fellow students and teachers that says, 'Imagine if our school got together and we adopted a sister village in Africa, or got involved here locally, imagine what we can do.' It takes courage, it takes commitment, takes time. But as Dr. King once said, 'We do this work not because it's easy, we do this work because it is necessary.'"
Along with his brother Marc, Craig presses the issue of world poverty: "It's very possible in our lifetime to end the worst forms of poverty in our world. Every World Bank study, U.N. Study, every Government agency, every academic who has ever seriously looked at this question says our world has more than enough. It's a question of whether we care enough."
Introduction
Keynote Speech