* Please note that while this speaker's specific speaking fee falls within the range posted above (for Continental U.S. based events), fees are subject to change. For current fee information or international event fees (which are generally 50-75% more than U.S based event fees), please contact us.
Top25 Speaker Voting

Connie Merritt needs 13 vote(s) to make it into the Top 25 speakers on Speaking.com!
Speaker Booking Tip
"Tip: ask your speaker to do a book signing or attend a VIP meal with your guests. "
For Event Planners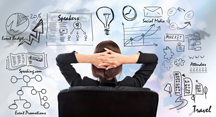 • Keynote Speaker Booking Toolkit.
• Booking a Celebrity Speaker.
• How to Find and Book the Right Speaker.
• Google+ Event Planning Forum.
• Tips for International Clients Booking U.S. Based Speakers.
Similar Speakers
Glenna Crooks

Glenna Crooks, PhD, is one of the most sough-out policy advisors in both public and private sectors when it comes to healthcare. Glenna uses her…

Kathy Brown

Having been a communications coordinator, a development and training specialist, a registered nurse, a corporate recruiter, an author and a business owner, Kathy Brown can…

Vicki Hess

Vicki Hess, RN, is your go-to resource for improving employee engagement in healthcare. Whether you work in a hospital, health system or your members or…

Our event was what I would call 'over the top'... The survey results were at 92% very favorable. The speakers formed such a good relationship with myself and others at the conference. I am confident we will bring them back to do more. I will definitely contact you when we are in need of additional services. You have been the best!
American Express
About SPEAKING.com
Established in 1994, we are exclusive agents for some of the world's leading experts, celebrities and professional speakers.
We offer event planners a fully staffed speaker logistics planning team, plus a personal SPEAKING.com Account Executive – a knowledgeable and trustworthy partner. We guarantee your satisfaction with your speaker and a smooth booking process.
Contact us today to book your favorite speaker.

"We've hired over 100 speakers since the organization was founded, and your speech was one of the best I've heard…thought-provoking, packed with information, and entertaining."
Chuck Whitlock
Chairman, Executive Officers Club

"Your presentation was entertaining, challenging, and academic, all wrapped into one."
C.E. (Chuck) Walker
Kansas State University Annual Conference

"Many of the attendees tell me that they've been able to take with them things they truly feel they can use, both in their personal and professional lives."
Julie Smith
Corporate Women of AT&T Annual Meeting

"You were our highest rated speaker this year."
Gail D. Durant
Federated Ambulatory Surgery Association

"Some said that your program was the highlight of the whole convention!"
Linda DeBerry
Pfizer National Healthcare Operations

"As always, you were terrific, comments included 'I could listen to her over and over!'"
Robin Wilson
Society of Government Meeting Professionals
As registered nurse with a passion for research, writing and speaking to healthcare professionals, Connie understands the world of healthcare, the people, processes and dynamic influences at our doorstep, today. She is an established healthcare information agent to leaders – and their teams – as she understands what they are facing as they press forward in this dynamic industry where it is estimated that the sheer volume of knowledge doubles every six years.

Fully vetted by the healthcare industry, she is recognized as a dynamic speaker having "the credentials," as well as "an insider perspective" – with the all important "one of us" voices. Her programs draw upon her vast experiences as a registered nurse, trend researcher, author and business professional. She delivers timely programs for organizations and individuals to learn the best practice skills and strategies to thrive now and continue to excel in managing tasks and relationships.

GENERAL BUSINESS
High Ground Professional Series

The Power of Your Communications –What Messages Are You Sending?
Improve Your Verbal & Non-Verbal Communications to Reach Professional Goals

Dealing with Difficult People & Sticky Situations for Today′s Business Professional
Essential Skills for Managing Who′s Pushing Your Buttons & Challenging Dilemmas

Conquering Raiders of the Lost Spark: Your Spark Determines Your Success
Essential Skills to Refuel Your Fire & Advance You, Your Team & Organization in order to Reach Professional Goals

Crazy Busy – Inspiring Busy, Tiring Busy and Beyond Busy – We all do it!
Essential Skills for Time Management to Reach Professional & Personal Goals

Quitting is Not an Option: Pressing Forward & Bouncing Back in Tough Times

Managing Stress Under Pressure
How to Maintain Focus, Calm & Professional Communications in Any Situation

Stress Breakthroughs for Today′s Busy Professional
How to Manage Stress in a Fast-Paced World – Vital Solutions from a Critical Care/Trauma Nurse



Healthcare Professional - General
The Future of Healthcare Series

The Future of Healthcare is at our Doorstep Today -- Change is Here to Stay!
How to Successfully Mine the Gems from Change & Chaos

The Future of Healthcare – Rx for Tweeters, Googlers & Kaboomers
Understand the Trends & Master the Changes Rocking Your World

The Future of Healthcare – Managing Change & Moving Forward
How to Advance – Yourself, Teams and Organizations – in our Diverse, Multi-Generational, Hi-Tech, Mobile World

The Future of Healthcare – How to Manage the Stress Associated with Daily DemandsSuccessfully Manage Stress Under Pressure -- even in the Midst of Change

The Future of Healthcare – How to Maintain Balance in a World Rocking with Changes

The Future of Healthcare – How to Overcome Chaos & Control Busyness – even in the Midst of Change

NURSES
Essential Skills for Nurses Series

Crazy Busy – Inspiring Busy, Tiring Busy and Beyond Busy – We all do it!
Taking Care of Busyness to Reach Professional & Personal Goals in the World of Nursing

Conquering Raiders of the Lost Spark – for Today′s Nurse:
Managing Daily Demands, Drama & Deadlines – even in the Midst of Change

Balancing Life and Work in the Dynamic World of Nursing
How to Maintain Balance for Greater Devotion to the People & Activities That Matter Most

Dealing with Difficult People & Sticky Situations in the World of Nursing
Smart Moves for Managing Who′s Pushing Your Buttons & Challenging Dilemmas

The Power of Nurse Communications –What Messages Are You Sending?
Improve Your Verbal & Non-Verbal Communications to Reach Professional & Personal Goals

Managing Stress Under Pressure – for Today′s Nurse:
How to Maintain Focus, Calm & Professional Communications in Any Situation

 

NURSE LEADERS
Essential Skills for Nurse Leaders Series

Essential Skills for Nurse Leaders: Managing a Diverse, Multi-Generational Workforce
A Game Plan for Connecting – and Empowering – Tweeters, Googlers & Kaboomers

Essential Skills for Nurse Leaders: How to Make an Effective Presentation
You Can Do It! – Preparing & Presenting With Clarity & Confidence



Title Keynotes: Women
Driven Gal Series

Crazy Busy – Inspiring Busy, Tiring Busy and Beyond Busy – We All Do It!
Smart Moves to Manage the Demands, Drama, Deadlines & Decisions – to achieve goals & inspire purpose Conquering Raiders of the Lost Spark – for Today′s Active Woman
Essential Skills for Women to Maintain THAT Spark –
Steps to Take to Re-Ignite Your Focus, Courage, Goals, Passion…and Purpose

The Wisdom of Balance: Balancing Life and Work in Our Dynamic, Fast-Paced World
How to Maintain Balance for Greater Devotion to the People & Activities That Matter Most

Dealing with Difficult People & Sticky Situations
Smart Moves for Managing Who′s Pushing Your Buttons & Challenging Dilemmas

The Wisdom of Stress Management: Stress Breakthroughs for Today′s Fast-Paced World
Essential Skills for Women to Manage Stress
Confessions of a Critical Care /Trauma Nurse and admittedly, a Recovering Superwoman

Stress Breakthroughs for Today′s Busy Woman – Mom, Daughter, Worker, Sister, Friend, et al:
How to Manage Stress in Your Fast-Paced World: Confessions of a Critical Care/Trauma Nurse The Wisdom of Letting Go
Essential Skills to Understand & Manage the Art, Science & Rewards of Letting Go
How to Take Positive Actions in order to Let Go and Gain More Fulfillment, Freedom & Joy

The Wisdom of Being Present: Essential Skills & Understanding for Living Your Life in the NOW

The Wisdom of Boundaries
What Every Woman Needs to Know to Set Healthy Boundaries – Personally & Professionally
Essential Skills to Establish Your Boundaries & Gain Greater Fulfillment, Freedom and Fun

The Power of Your Communications –What Messages Are You Sending?

Improve Your Verbal & Non-Verbal Communications to Reach Your Goals



Demo Video