Betsy Myers most recently served as a senior adviser to Barack Obama's Presidential Campaign. She joined the campaign in January 2007 as the Chief Operating Officer tasked with the challenge of building a $100,000,000 organization and established the campaign with a business operational model and customer service mentality.

Myers also represented the campaign as a senior adviser and as Chair, Women for Obama. She traveled extensively in 2008 speaking to undecided voters and particularly on women's outreach. These efforts included a working partnership with Women for Obama and the DNC's Women's Leadership Forum. She spent significant time working on unity efforts—meeting with Clinton supporters across the country hearing their concerns and inviting them to join the Obama efforts.

Prior to this appointment, Myers was the Executive Director of the Center for Public Leadership at Harvard′s Kennedy School of Government. She came to CPL in 2003, with a track record of strategically building and realigning organizations. Myers to her credit focused the Center′s teaching and research around personal leadership and the fully integrated person. This centered on her strong belief and conviction that the hardest person we will ever manage is ourselves. This culminated in a partnership with CPL and The Hoffman Institute. The results and impact were immediate and staggering. She also increased the Center's efforts around women and leadership while working closely with the Harvard's Women's Leadership Board (2000-2007).

A senior official in the Clinton Administration, she was the President′s senior adviser on women′s issues. As Deputy Assistant to the President, she launched and was the first Director of the White House Office for Women's Initiatives and Outreach. She played a critical role in Clinton′s re-election effort in 1996 and figured prominently in shaping the Administration′s legislative agenda on issues such as domestic violence, reproductive choice, breast cancer, and women in business.

Myers also served as the Associate Deputy Administrator for Entrepreneurial Development in the U.S. Small Business Administration. She implemented the SBA's national requirements under President Clinton's Welfare to Work Initiative and was responsible for the agency's technical assistance, management, and distance learning programs. In a previous post, Myers was the Director of the Office of Women's Business Ownership at the SBA. She served as an advocate for the 7.8 million women entrepreneurs in our country.

Prior to joining the Clinton Administration, Myers spent 6 years building Myers Insurance and Financial Services based in Los Angeles. She specialized in the small business and women's market providing insurance and retirement planning.

A Public Service Fellow at Harvard′s Kennedy School, she graduated with a M.P.A. in 2000, and then served as the School's Director of Alumni Programs and External Relations before directing the Center for Public Leadership.
Betsy Myers Speaker Videos
Betsy Myers: Speech Excerpt
Betsy Myers at Massachusetts Conference for Women
Betsy Myers - Clinton Support for Women in Leadership
Speeches / Speaking Engagements
Leadership Lessons in the Age of Obama
President Barack Obama stands at the forefront of a transformational leadership model that is generational, collaborative and technological. As chief operating officer and senior advisor to the Obama for America campaign, Betsy Myers had a front row seat to history in the making. She translates lessons learned from the campaign and President Obama′s leadership style that could be applied to every organization and leader in both the public and private sector. Myers outlines key elements of respectful leadership and provides insights for leaders who want to improve both their personal and organizational success. Myers helps audiences understand:

How to empower your team to take initiative with personal responsibility
How to gain credibility from your team by talking truth to difficult issues
How Obama′s leadership traits are playing in Washington

The Growing Role of Women in Politics
While it has taken generations to get there, women have firmly cemented their role at the forefront of American and world politics. She also brings perspective from her own experience as a woman leader, from her own business in the financial services industry, to the President′s senior advisor on women in the Clinton White House, and most recently as COO of the Obama Campaign and chair of Women for Obama. Myers will discuss the latest thinking and research about women and leadership and helps audiences understand:

What it will take to continue closing the confidence gap
How to confront the balance question - Is it possible?
Biology, Ideology and the difference
* Please note that while this speaker's specific speaking fee falls within the range posted above (for Continental U.S. based events), fees are subject to change. For current fee information or international event fees (which are generally 50-75% more than U.S based event fees), please contact us.
Top25 Speaker Voting

Betsy Myers needs 14 vote(s) to make it into the Top 25 speakers on Speaking.com!
Speaker Booking Tip
"Tip: some speakers might provide one of their popular book titles as a free gift to your audience. "
For Event Planners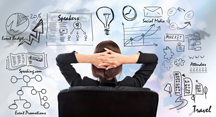 • Keynote Speaker Booking Toolkit.
• Booking a Celebrity Speaker.
• How to Find and Book the Right Speaker.
• Google+ Event Planning Forum.
• Tips for International Clients Booking U.S. Based Speakers.
Similar Speakers
Robin Crow

Robin Crow's flourishing career has spanned over four decades in one of the most competitive industries imaginable. The musician-turned-entrepreneur knows first-hand how to thrive in…

Susan Scott

Best-selling author and visionary leadership development architect, Susan Scott, has enabled top executives worldwide to engage in vibrant dialogue with one another, with their employees…

Kevin Freiberg

For over 27 years, leadership expert Dr. Kevin Freiberg has helped companies around the world break the barriers of business as usual and make valuable…

Your speakers bureau was a tremendous resource for the NHL as we planned and executed our NHL Club Business Meetings. Their assistance with securing our keynote was invaluable. They provided detailed information in a timely manner which was crucial to the success of the event. The execution was seamless!
National Hockey League
About SPEAKING.com
Established in 1994, we are exclusive agents for some of the world's leading experts, celebrities and professional speakers.
We offer event planners a fully staffed speaker logistics planning team, plus a personal SPEAKING.com Account Executive – a knowledgeable and trustworthy partner. We guarantee your satisfaction with your speaker and a smooth booking process.
Contact us today to book your favorite speaker.

Leadership Lessons in the Age of Obama
President Barack Obama stands at the forefront of a transformational leadership model that is generational, collaborative and technological. As chief operating officer and senior advisor to the Obama for America campaign, Betsy Myers had a front row seat to history in the making. She translates lessons learned from the campaign and President Obama′s leadership style that could be applied to every organization and leader in both the public and private sector. Myers outlines key elements of respectful leadership and provides insights for leaders who want to improve both their personal and organizational success. Myers helps audiences understand:

How to empower your team to take initiative with personal responsibility
How to gain credibility from your team by talking truth to difficult issues
How Obama′s leadership traits are playing in Washington

The Growing Role of Women in Politics
While it has taken generations to get there, women have firmly cemented their role at the forefront of American and world politics. She also brings perspective from her own experience as a woman leader, from her own business in the financial services industry, to the President′s senior advisor on women in the Clinton White House, and most recently as COO of the Obama Campaign and chair of Women for Obama. Myers will discuss the latest thinking and research about women and leadership and helps audiences understand:

What it will take to continue closing the confidence gap
How to confront the balance question - Is it possible?
Biology, Ideology and the difference
Betsy Myers: Speech Excerpt
Betsy Myers at Massachusetts Conference for Women
Betsy Myers - Clinton Support for Women in Leadership