* Please note that while this speaker's specific speaking fee falls within the range posted above (for Continental U.S. based events), fees are subject to change. For current fee information or international event fees (which are generally 50-75% more than U.S based event fees), please contact us.
Top25 Speaker Voting

Barry Posner needs 4 vote(s) to make it into the Top 25 speakers on Speaking.com!
Speaker Booking Tip
"Tip: some speakers might provide one of their popular book titles as a free gift to your audience. "
For Event Planners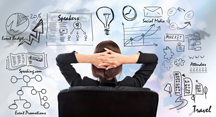 • Keynote Speaker Booking Toolkit.
• Booking a Celebrity Speaker.
• How to Find and Book the Right Speaker.
• Google+ Event Planning Forum.
• Tips for International Clients Booking U.S. Based Speakers.
Similar Speakers
Susan Cain

Bestselling author of the ground breaking book Quiet: The Power of Introverts, Susan started a new conversation worldwide about the unique contributions of introverts and…

Joanna Barsh

New York City Commissioner on Women's Issues for more than a decade after her appointment by Mayor Michael Bloomberg, Joanna Barsh is dedicated to helping…

Linda Hill

As faculty chair of the Leadership Initiative at Harvard Business School, Linda Hill, the Wallace Brett Donham Professor of Business Administration, has chaired numerous HBS…

Finding the appropriate speaker for an event is a challenge. Your stellar speakers agency made the process extremely easy. I would recommend your agency to anyone.
Mercury University
About SPEAKING.com
Established in 1994, we are exclusive agents for some of the world's leading experts, celebrities and professional speakers.
We offer event planners a fully staffed speaker logistics planning team, plus a personal SPEAKING.com Account Executive – a knowledgeable and trustworthy partner. We guarantee your satisfaction with your speaker and a smooth booking process.
Contact us today to book your favorite speaker.

AC Nielsen
American Cancer Society
American Management Association
American Optometric Association
American Red Cross
American Society of Anesthesiologists
Association of American Veterinary Medical Colleges
Association of California Nurse Leaders
Australian Institute of Management
Office of Personnel Management - Western Management Development Center
Arizona State University
Boca Raton Community Hospital
Caterpillar
Boeing
Booz Allen Hamilton
Boston University School of Management
California State Department of Corrections
California State Teachers Retirement System
California State University - Sacramento
Carnegie Mellon University
Children′s Hospital of Los Angeles
City of Albuquerque
City of Ames
City of Eugene
City of New York
City of Raleigh
City of Tallahassee
Clemson University
Cornell University
Countrywide Financial
Cracker Barrel
Darden Executive Education
Del Monte Foods
Detroit Public Schools
FedEx Ground
Florida State Department of Education
Florida State Department of Law Enforcement
Freddie Mac
Frontier Airlines
Georgia State University
Harlequin Enterprises
Harley-Davidson
Herman Miller, Inc.
Hewlett Packard
Intel
Iowa State Department of Corrections
Kaiser Permanente
Kamehameha Schools
MCI
Met Life
Montana State Fish, Wildlife, and Parks
Michigan State
National Institute of Corrections
Nestle USA
Network Appliance, Inc.
North Carolina State University
Northrop Grumman
Paychex
Pearson Education
Philadelphia School District
Regis University
Ross Stores Inc.
SAS Institute
Simmons Graduate School of Management
St. Paul Travelers
St. Vincent Hospital - Indianapolis
Staubach Company
Unisys
University of California at Irvine
University of Connecticut
University of Nebraska
University of Notre Dame
University of Virginia
University of Washington
USDA - Leadership Development Academy
US Department of Treasury
Vanderbilt University - Owen Graduate School of Management
Wake Forest University - Babcock Graduate School of Management
Wells Fargo
Wesley Theological Seminary
Wyeth Pharmaceuticals
The Leadership Challenge
The Leadership Challenge has become one of the best-selling leadership books of all time. Now, with the publication of the fourth edition of their landmark book, Jim Kouzes and Barry Posner celebrate twenty-five years of leadership excellence.

The Leadership Challenge—the most trusted source on becoming a better leader—has been thoroughly updated and revised for a new generation of leaders living and working in a global environment. Building on the knowledge base of the previous books, the fourth edition is grounded in research and presents extensive interviews with a diverse group of leaders at all levels in a wide variety of organizations from around the world. The authors emphasize that the fundamentals of leadership are not a fad. While the context of leadership has changed dramatically, the content of leadership has endured the test of time.

With scores of new case studies and a timeless and inspiring message, The Leadership Challenge is a "personal coach in a book," guiding readers through the Five Practices of Exemplary Leadership®. When leaders understand that leadership is a relationship and they begin to engage in the Five Practices— Model the Way, Inspire a Shared Vision, Challenge the Process, Enable Others to Act, and Encourage the Heart—they are better able to embark on a lifetime of success and significance.
Order Here




The Truth about Leadership: The No-fads, Heart-of-the-Matter Facts You Need to Know
In these turbulent times when the very foundations of organizations and societies are being shaken, leaders need to move beyond the pessimistic predictions, the trendy fads, and the simplistic solutions. They need to turn to what′s real and what′s proven, to understand what the evidence tells us about how exemplary leaders get extraordinary things done. This is the imperative that bestselling, award-winning authors James M. Kouzes and Barry Z. Posner have undertaken in their engaging, personal, and bold new book, The Truth About Leadership.

Based on thirty years of research—and more than one million responses to Kouzes and Posner′s leadership assessment—this all-new work explores the fundamental, enduring truths of leadership that hold constant regardless of context or circumstance. In ten time-tested truths, Kouzes and Posner reveal what all leaders must know, the questions they must be prepared to answer, and the real-world issues they will likely face.

For nearly three decades, Kouzes and Posner′s The Leadership Challenge has helped people discover and develop their leadership potential. The Truth About Leadership will show emerging leaders the heart of leadership and what they need to know to be effective; fans of The Leadership Challenge will find a dynamic new look at what it means to lead today. This is a book leaders can use to do their real and necessary work—bringing about theessential changes that will renew organizationsand communities.
Order Here





Suggested Speaking Topics:


The Leadership Challenge: The Five Practices of Exemplary Leadership®
Credibility: The Foundation of Leadership [Alternate title: The Legacy You Leave Is the Life You Lead]
Encouraging the Heart: Rewarding and Recognizing Others [Alternate title: The Heart and Soul of Leadership]
Leadership Development Is Self-Development
It Takes Courage to Make a Life
Truth About Leadership
Three Questions for Barry Posner
Barry Posner TED Talk