* Please note that while this speaker's specific speaking fee falls within the range posted above (for Continental U.S. based events), fees are subject to change. For current fee information or international event fees (which are generally 50-75% more than U.S based event fees), please contact us.
Top25 Speaker Voting

Barbara De Angelis needs 2 vote(s) to make it into the Top 25 speakers on Speaking.com!
Speaker Booking Tip
"Tip: some speakers might provide one of their popular book titles as a free gift to your audience. "
For Event Planners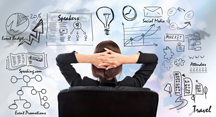 • Keynote Speaker Booking Toolkit.
• How to Find and Book the Right Speaker.
• Google+ Event Planning Forum.
• Tips for Booking International Speakers.
Similar Speakers
Dominique Dawes

From Olympic Gold Medalist to Broadway to television analyst to President of the Women's Sports Foundation, Dominique Dawes continues on a path to inspire, motivate and lead. Dominique Dawes is best known for her tremendous success as an Olympic gymnast who competed in three Olympic Games, won three medals and has a permanent place in the U.S. Olympic Committee Hall of Fame. Fans across the nation and around the world…

Waldo Waldman

Lt. Col. Rob "Waldo" Waldman - The Wingman – is a professional leadership speaker and author of the New York Times and Wall Street Journal bestseller Never Fly Solo. He teaches organizations and individuals how to build trusting, revenue producing relationships with their employees, partners, and customers while sharing his experiences as a combat decorated fighter pilot and businessman. Waldo overcame massive claustrophobia and a fear of heights to become…

Cullen Jones

Cullen Jones proved that he is one of the swiftest swimmers on the planet in 2008 when he became only the second African-American in history to win an Olympic Gold medal in swimming. In undoubtedly one of the most exciting events in swimming history, Cullen Jones helped the 4x100 relay team win gold in a race soaked with drama and subplots. His team blistered through the water, shattering a world…
"Thank you so much for your inspirational keynote address to the critical care nurses at NTI. What an incredibly dynamic and motivational speaker you are! You instantly connected with over 6,000 critical care nurses with your address tailor-made for their needs. We had an unprecedented year in our bookstore with the very first ever sell out of a speaker's book. This is quite an accomplishment on your part, and I would like to thank you for your extraordinary achievement."
American Association of Critical Care Nurses

"Once again you delivered brilliantly. I'm constantly amazed at your ability to finesse a topic and ignite discussion. Your charisma is so captivating. I don't need to gush over you further because you know how I feel. But seriously, you are the best."
Leeza Gibbons, Talk Show Host

"You surpassed even our wildest expectations. The talk that you gave was so uplifting and your presence was so exhilarating that we have received numerous phone calls congratulating us on the fine program and complimenting us on our good taste on having you as the speaker."
Vice President Public Affairs
John Wayne Cancer Institute Auxiliary

"Your lively spirit, honesty, wonderful stories and great sense of humor were an inspiration to all of us who were there. Proctor & Gamble and all the journalists who attended the event told us how much they enjoyed your talk and how energized you made them feel. And the fact that questions continued for an hour speaks to the special connection you made with our group. You helped make this event one of our best."
Senior Vice President, Advance Planning/MS&L
On behalf of Proctor & Gamble Canada

"Your presentation was outstanding! You were able to fill the auditorium during a thunderstorm. People parked far away and walked in the pouring rain to hear you. You are the only speaker in our series to receive a standing ovation."
American Dialogue Chairman
Junior League of Memphis

"Your presentation received the highest rating of any speaker our chapter has had this year!"
Indiana Young Presidents Organization

"Thank you so much for your appearance at our MIND and SUPERMIND lecture series. Your presentation was so well received, people will be talking enthusiastically about it for a long while to come. After the theater was filled to capacity, there was still a line of people hoping to attend that extended to the next block. I thought it great testament to you that 100 people remained outside the theatre and listened to your entire talk via the loudspeakers we had set up. One woman remarked subsequently, 'I sat out front on pavement and still found it to be a enriching lecture and am glad I stayed. It was worth it!'"
Coordinator, Mind & Supermind Series
Santa Barbara Community College District

"We knew you would be good, but never figured on out of this world! We understand you changed your program at the last minute to be more in line with what was happening. We really appreciated that, enjoyed it and were deeply touched by your words. We've had fantastic feedback and the women are already calling to buy more books."
Chair of Special Events
Jewish Federation of South Palm Beach County

"The standing ovation you received was the best indication of the success of your presentation. You really captured the hearts of the audience with your timely message to the women of today. Everyone loved your dynamic, uplifting, humorous and intelligent presentation. Thank you again, Barbara, for helping our Empowering Women event to be such a huge success."
Reid Tracy
Hay House Publishing

"From the moment that you stepped onto the platform, the energy and excitement of your presence filled the room. Your keynote presentation was outstanding."
Manager Special Events Sharp Healthcare
Annual Sharp Women's Health Symposium

---

Corporate

AT & T
Proctor & Gamble 
Colorado Realtors Association
Body Wise International, Inc.
National Infomercial Marketers 
Association
Book Expo of America
YPO-Young Presidents Organization
National Selected Morticians Association
Junior League of Memphis
Miss America Organization
Mechanical Contractors Association of America, Inc. 
Crystal Cruises
SELF Magazine
LA Times Festival of Books
American Contractor's Inspectors Group
Century Plaza Hotel & Tower
California Parks and Recreation
Young Professionals Organization
KLAS-TV-Las Vegas
John Laing Homes
Masters Group
Southern California Deli Council
Northridge Fashion Center
Women in Business 
Hay House Publishing 
Northwest Woman's Show

Health And Wellness

Sharp Institute
Pritikin Longevity Center 
College Hospital of Cerritos, California
John Wayne Cancer Institute Auxiliary
St. Joseph's Hospital
Hiline Community Hospital
American Association of Critical Care Nurses
Sedona Medical Center
Evergreen Hospital Medical Center
Community Hospitals of California
UAW Local 148 Women's Committee
North Carolina Chiropractic Association
Landmark Medical Center
Sharp Healthcare Women's Symposium

Non-Profit and Educational Institutions

Spyglass Hill Philharmonic Committee
Santa Barbara Community College
Idaho University
Learning Tree University
The Quest Alliance
South Palm Beach Jewish Federation
Jewish National Fund
Brandeis University National 
Women's Committee
Los Angeles County Office of Education
Victorville Community College
North Orange County Community College
National Association for Campus Activities
The 92nd Street Y
YWCA Phoenix House  

Personal Growth

Chopra Center for Wellbeing
The Omega Institute 
Mind, Body & Spirit
Conscious Living
New Life Expo
Whole Life Expo
Body & Soul
Living Enrichment Center
Open U
Learning Exchange
Southeastern Health & Wellness Expo
Seminarios Imagen, Puerto Rico
The Learning Annex
Discover U
Empowering Woman Conference 

Inspirational

Unity Church of Dallas
Pacific Church of Religious Science
Church of Religious Science, Huntington Beach, CA
Church of Religious Science, Redondo Beach, CA
Mile Hi Church
Unity Expo
Unity Church of Atlanta
Unity Church of Houston
Unity Church of Phoenix
Unity Church of Walnut Creek
Unity Church of El Paso
Unity Church of Birmingham
Sacred Living Conference
Lafayette/Orinda Presbyterian Church
Unity Church of Kansas
Unity Church of West Palm Beach
International New Thought Alliance



How Did I Get Here?: Finding Your Way to Renewed Hope and Happiness When Life and Love Take Unexpected Turns
All of us find ourselves, at one time or another facing the unexpected and asking "How did I get here?" Whether because of disappointments in love, crises in health, family or finances, professional dissatisfaction, or events beyond your control, life doesn′t look like you expected or intended it to.

HOW DID I GET HERE? is a groundbreaking inspirational handbook for anyone of any age going through change, challenge or reevaluation in any aspect of their lives. It is about finding your way to renewed hope and happiness from wherever you are. Renowned transformational teacher Barbara De Angelis masterfully guides you through an understanding of your own life lessons, and teaches you how to successfully use whatever you′re going through as a springboard for regeneration and rebirth.

We live in turbulent times of profound change, and many of us find ourselves at emotional and spiritual crossroads.

HOW DID I GET HERE? offers illuminating teachings and practical, innovative techniques that free you to move forward into a life of renewed optimism, true contentment and courageous awakening. With her remarkable blend of timeless wisdom, practical techniques and down-to-earth advice, Barbara De Angelis helps you to :

Recognize and understand the significant transitions, turning points, and wake-up calls on your path
Transform fear into courage, confusion and into vision, and self-doubt into confidence
Turn what appear to be dead ends into doorways
Reclaim your passion and purpose for living and loving
Discover freedom, fulfillment and authenticity from the inside out

Written with Barbara De Angelis′ trademark eloquence, honesty and compassion, and containing the treasures of her own thirty-five year quest for enlightenment, HOW DID I GET HERE is a more than uplifting, intimate and moving--it is a true transformational manual for achieving emotional and spiritual rebirth that will change your life.
Order Here






MOTIVATIONAL/CORPORATE

Real Moments: Finding Fulfillment and Meaning in Life
The Transformational Life: Secrets for Living with Passion and Courage
How To Motivate Yourself Through Success, Change and Crisis
From Mediocre To Magnificent: Understanding the Secrets For True Success
Living Your Dream: Building A Life of Passion and Purpose
Being Successful From The Inside Out
Secrets For Creating Happiness In Love and Life
How To Be A 100% Person
From Fear To Freedom: Living As A Risk Taker
Confidence: Finding it and Living it
The Secrets Of Successful Leadership
Taking Care of Yourself: A Seminar for Professional Caregivers 
The Psychology of Successful Communication


LIFESTYLE/RELATIONSHIPS

Secrets for Making Love Work
Real Moments for Couples
Men, Women and Love
Love Secrets In and Out Of The Bedroom
Love, Sex and Intimacy
Secrets For Understanding The Opposite Sex
Finding Love: For Singles Only


FOR WOMEN

Women in Transformation: The Path To Personal Power
Real Moments for Women
Love, Sex and Intimacy: What Women Need To Know
Power, Boundaries and Balance: Becoming Your Most Courageous Self
Women and Spiritual Discovery: Finding Your Center and Awakening the Sacred Within You 
Secrets About Men Every Woman Should Know
Women Coming Into Wholeness
Healing the Feminine Spirit


INSPIRATIONAL

The Power of Love In Spiritual Growth
Everyday Spirituality: Finding Fulfillment in Love And Life
Healing the Heart, Healing the Spirit
How to Live with Spiritual Passion
The Journey Home: Understanding and Navigating The Spiritual Path
Awakening the Power of Love Within You
Relationships As A Spiritual Path



Additional titles and custom designed presentations specialized to a groups particular needs are available on request.