Top25 Speaker Voting

AnnMarie Thomas needs 4 vote(s) to make it into the Top 25 speakers on Speaking.com!
Speaker Booking Tip
"Tip: ask your speaker to do a book signing or attend a VIP meal with your guests. "
For Event Planners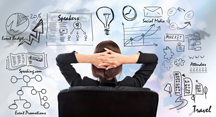 • Keynote Speaker Booking Toolkit.
• Booking a Celebrity Speaker.
• How to Find and Book the Right Speaker.
• Google+ Event Planning Forum.
• Tips for International Clients Booking U.S. Based Speakers.
Similar Speakers
Dr. Jeff Salz

A recognized expert in the field of Cultural Anthropology, Dr. Jeff Salz has traveled to the furthest corners of the globe - from Patagonia to…

Michael Perman

Creativity expert, Michael Perman helps teams crack the innovation paradox to generate actionable ideas, breakthrough products, and revolutionary customer experiences. The founder of C'EST WHAT?,…

Rich Bendis

Consultant to international organizations such as the United Nations, NATO, the European Commission and the UK Department of Trade and Industry, Rich Bendis has experienced…

Finding the appropriate speaker for an event is a challenge. Your stellar speakers agency made the process extremely easy. I would recommend your agency to anyone.
Mercury University
About SPEAKING.com
Established in 1994, we are exclusive agents for some of the world's leading experts, celebrities and professional speakers.
We offer event planners a fully staffed speaker logistics planning team, plus a personal SPEAKING.com Account Executive – a knowledgeable and trustworthy partner. We guarantee your satisfaction with your speaker and a smooth booking process.
Contact us today to book your favorite speaker.

"AnnMarie Thomas didn't just speak at our Factory Of Imagination special event, she exploded onto the stage with a highly creative, energetic and unforgettable presentation. Not only is AnnMarie an excellent science communicator, but she really goes the extra mile to bring complicated concepts to life. You will never find a speaker quite like her. She creates truly unforgettable magic on the stage."
-Adam Montandon, co-founder at Factory of Imagination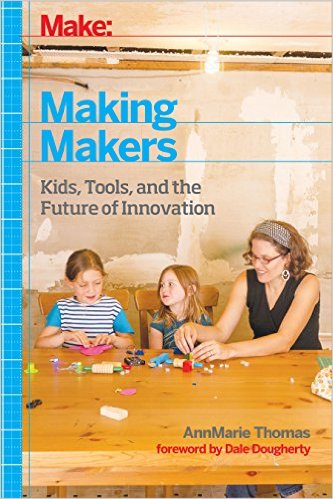 Making Makers: Kids, Tools, and the Future of Innovation
This is a book for parents and other educators—both formal and informal, who are curious about the intersections of learning and making. Through stories, research, and data, it builds the case for why it is crucial to encourage today's youth to be makers—to see the world as something they are actively helping to create. For those who are new to the Maker Movement, some history and introduction is given as well as practical advice for getting kids started in making. For those who are already familiar with the Maker Movement, this book provides biographical information about many of the "big names" and unsung heroes of the Maker Movement while also highlighting many of the attributes that make this a movement that so many people are passionate about.
Play to Learn, Play to Create
In this talk, AnnMarie Thomas highlights the importance of play in learning environments, and discusses the projects of the Playful Learning Lab.
Making Makers
AnnMarie addresses the important role that making played in the childhoods of many of today's adult innovators, educators, designers, and engineers. This is contrasted with some of the ways in which today's children are allowed to explore the world around them.
Workshops
Dr. Thomas also creates and teaches custom workshops on topics such as the Maker Movement, Creative Circuitry, Play, and Design, for audiences ranging from association meetings to corporate retreats.

AnnMarie Thomas, Creativity Keynote Speaker: TEDxTC
Creativity speaker and engineering professor, AnnMarie Thomas gives us an intriguing glimpse at how makers are made and what we as parents, teachers, and mentors can do to help capacitate the next generation of inventors and problem solvers.
After speaking with hundreds of engineers and innovators about the influences that shaped their careers, Dr. Thomas discovered one major common thread. Everyone she interviewed had grown up in a household where real hand tools abounded and they were engaging in hands-on projects from their earliest memories onward. From roboticists to pipe organ builders, these makers learned to be resourceful at a young age, scavenging the neighborhood for scrap parts, constructing three-story high tree houses, and crafting their own screw drivers when one was needed but not available.
Keeping this in mind, Dr. Thomas argues that there is reason to be concerned about the future of innovation, citing a 2009 study which showed that 83% of teens that year spent less than 2 hours per week working with their hands, yet an average of over 53 hours per week on entertainment media. "It's starting to be easier to find a cooking video game than it is to find a school that still teaches home ec," Dr. Thomas observes. "And I still eat real food so this worries me. I wonder, where are we going to be learning these real skills? You wouldn't wait until a student got to conservatory to give them their first real piano, but are we doing that with our future makers?"
AnnMarie Thomas, Creativity Keynote Speaker: The Importance of Unusual Collaborations
AnnMarie Thomas, Creativity Keynote Speaker: TED U Demo
Full Keynote Speech: Factory of Imagination
AnnMarie Thomas, Creativity Keynote Speaker: World Maker Faire, "Every Child a Maker"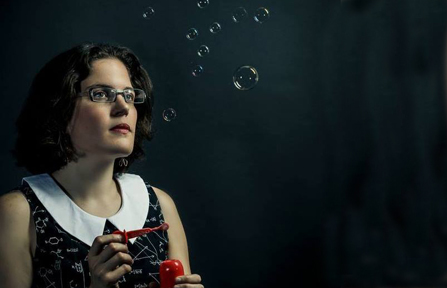 Innovation keynote speaker and expert, Dr. AnnMarie Thomas works (and plays) to empower, support, and inspire today's innovators, engineers, and inventors, as well as those of tomorrow. A seasoned maker, tinkerer, and educator, Dr. Thomas heads the Playful Learning Lab at the University of St. Thomas, where her research group explores how to integrate joy ... more